Luxury Hotels & Resorts in Southeast Asia
TOTALLY FULFILLING
EXPERIENCE IN
ASIA PACIFIC

Cititel Hotel Management Sdn. Bhd. (CHM) is a successful home-grown hotel management company, with over 3,800 rooms today under its portfolio. Hotel brands include Cititel, Cititel Express and St Giles Hotels.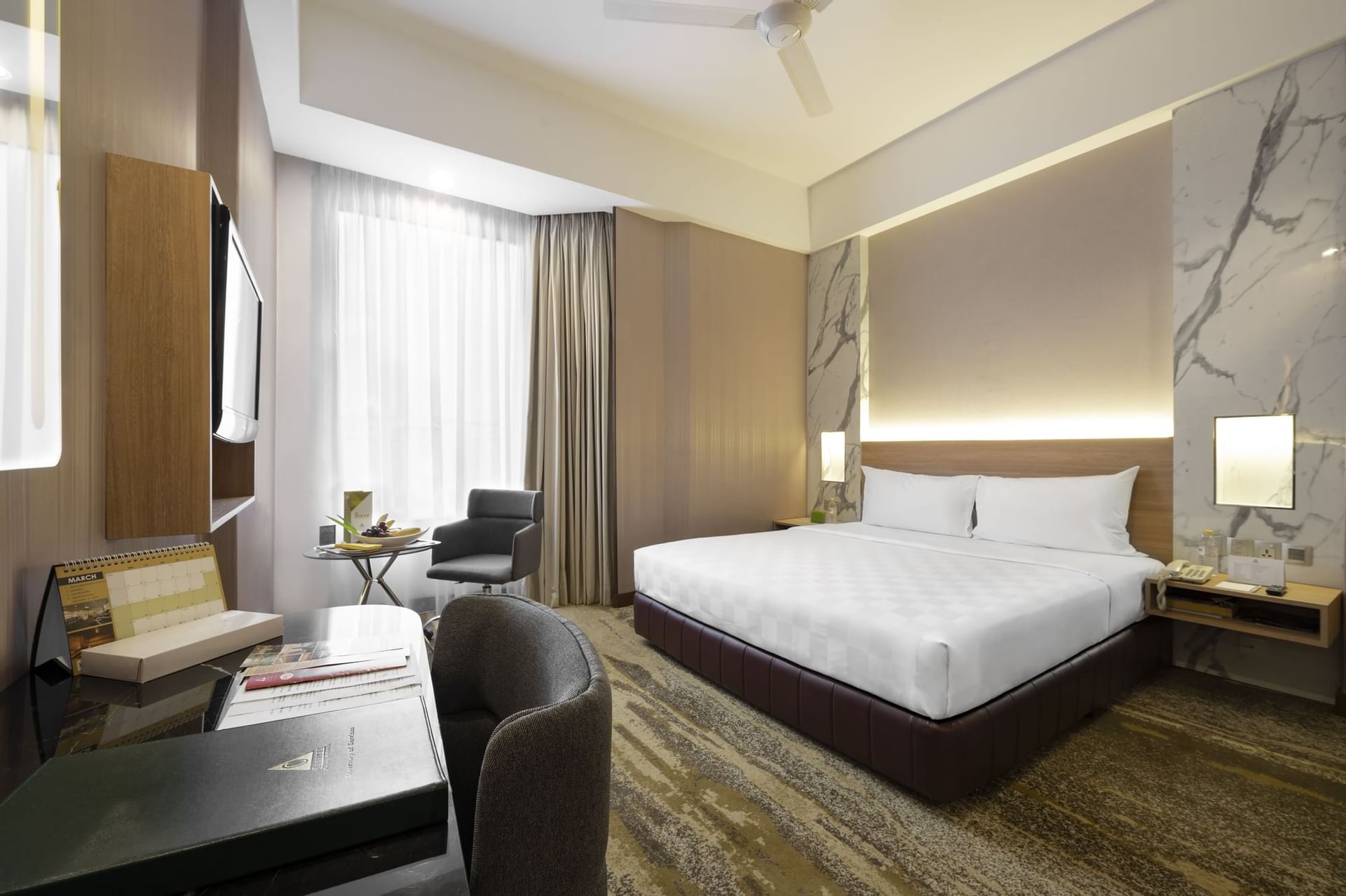 ABOUT US
RENOWNED
FOR OUR EXCELLENCE

The first CHM hotel was in Penang in 1997 with the opening of the 4-star Cititel Penang, followed by the 646-room Cititel Mid Valley in one of Asia's largest one-stop destination for living, business and leisure - the Mid Valley City, Kuala Lumpur.
In line with its strategic plans, the St Giles brand with three distinctive product positioning of 5 stars, 4 stars and 3 stars was introduced in the Asia Pacific.

Aligning towards today's well-heeled travellers, each St Giles is centrally located, close to the pulse of the city's attractions and local flavours with inspired staff service to offer a wholesome city stay experience.

The first St Giles to debut was St Giles Makati, sited in bustling Metro Manila. Corresponding this, The Gardens, a 5-star and The Boulevard, a 4-star were re-branded as a St Giles. Early April of 2015, The Wembley a 4-star St Giles Hotel in Penang, located in George Town city's iconic landmark of Wembley Theatre, open with 415 rooms.

This was then followed with the opening of the 4-star The Tank Stream, Sydney, ideally located in the central business district, on Pitt Street.

Joining the foray of the Cititel Express in Kota Kinabalu and Ipoh is the Cititel Express, Penang; adjacent to The Wembley with 234 rooms, strategically positioning for the budget travellers.

Today, Cititel Hotel Management (CHM) operates 7 properties, providing a varied selection of accommodation ranging from three to five-star hotels with a combined total of over 3,800 rooms and employee strength of over 1,800 across Malaysia and Philippines.

CHM is a subsidiary of IGB Berhad, a property and investment holding company listed on the Malaysian Stock Exchange, renowned for its excellence in both commercial, retail and residential property development, including one of Asia's largest integrated development of Mid Valley City in Kuala Lumpur, Malaysia.
WHY BOOK WITH US
www.chm-hotels.com
SPECIAL OFFERS
FIND THE BEST DEALS HERE
Enjoy year round EXCLUSIVE room deals and SPECIAL GASTRONOMIC DEALS
Slideshow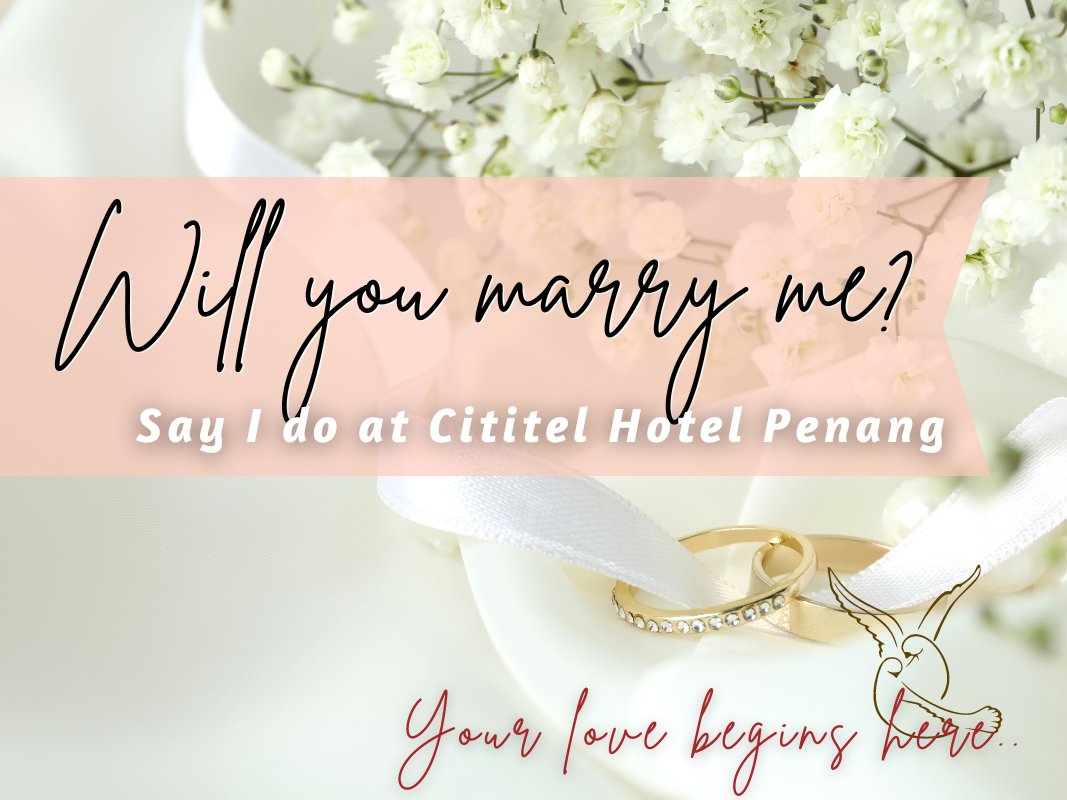 Wedding Package
"Every love story is beautiful, but yours should be unique". Celebrate your special day with us at Cititel Penang. For further details, please call 04 291 1029 or email mktg@cititelpenang.com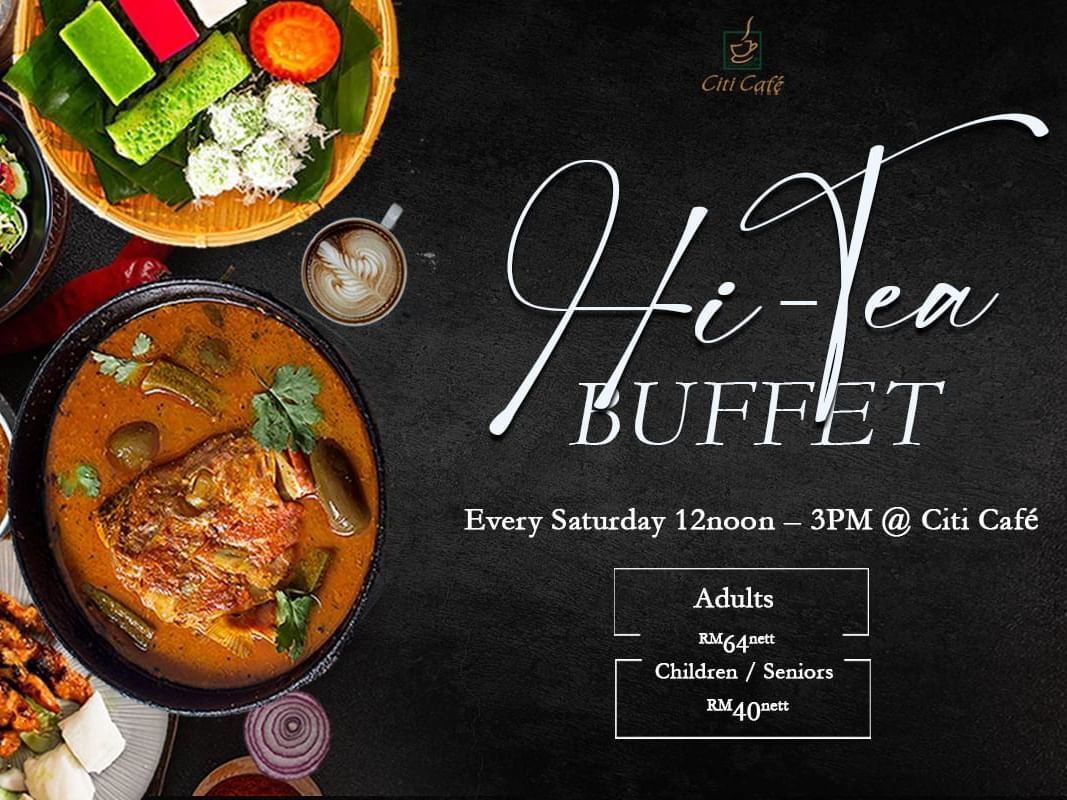 HI TEA BUFFET
The search for a favorite spot to wind down after a long work weekends here at Citi Café! Make time to spoil your loved ones or catch up with friends and take a breather over a scrumptious high tea buffet spread that is reasonably priced with elevated quality and friendly staff. Enjoy the freedom to tuck into a medley of sweet and savory dishes that evoke familiar local flavors such as Nyonya laksa, satay, fish head curry, and Nyonya kuih.
WhatsApp 010-246 2296 or call 03-2296 1124 for reservations or enquiry.
Available every Saturday | 12pm - 3pm
Adult : RM64nett | Children/Senior : RM40nett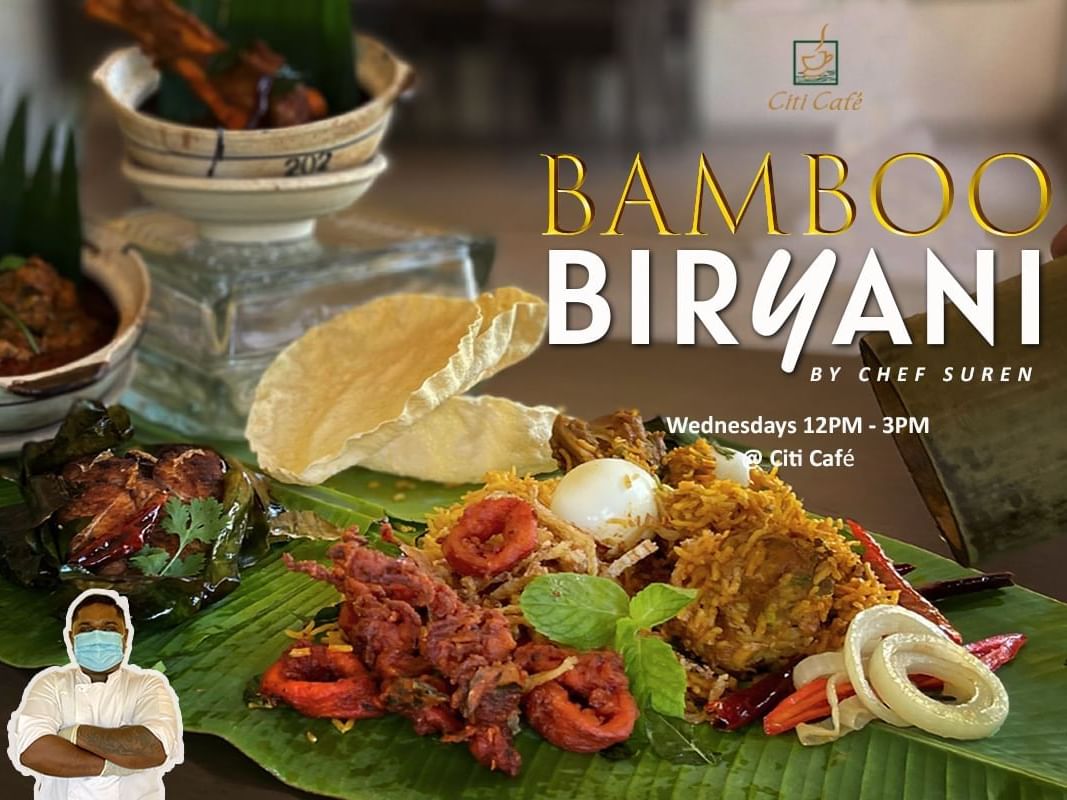 BAMBOO BRIYANI
Specially prepared by Chef Suren, choose from four varieties and opt to add-on side dishes of your choice, perfect for sharing with a friend!
Available every Wednesday starting 2 March onwards from 12pm to 3pm, takeaway and dine-in at Citi Café, ground floor Cititel Mid Valley Hotel Kuala Lumpur.
To order, WhatsApp 010-246 2296.
Plain Briyani RM15, Bamboo Chicken Briyani RM20, Lamb Briyani RM28, Special Lamb Shank Briyani RM40.
BEST RATE PLEDGE
IF YOU FIND A COMPETING RATE FOR THE SAME ROOM TYPE,
CONDITIONS OF OFFER AND DATE ON ANY OTHER ONLINE SITE,
WE WILL MATCH IT AND EVEN OFFER YOU A FURTHER 10%DISCOUNT